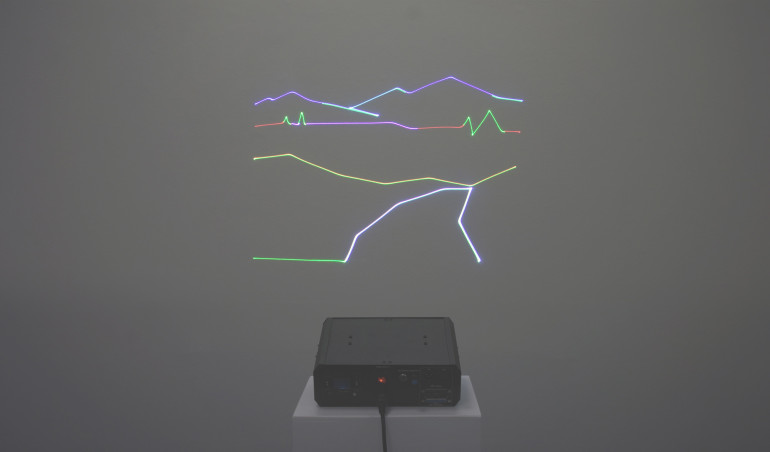 60 Points Selfies
gal. Laurence Bernard
Geneva 2018
Laser beamer, vectorial file, variable size.
Bertrand Planes a réalisé ce carnet de voyage lors d'un voyage en solitaire de 3 semaines à l'extrême nord du Japon, à Hokkaido, sur l'île de Rebun et sur l'île de Rishiri en se contraignant à utiliser un projecteur laser.
La technique du laser dans sa forme la plus répandue limite le nombre de détails affichables à environs 60 points ainsi que le nombre de couleurs à 7. Ainsi, cette technique nécessite de peser chaque trait et demande un effort particulier d'optimisation. Au delà de l'envie de soumettre un paysage naturel aux contraintes techniques de ce dispositif, le choix de l'artiste s'est aussi posé sur ce medium car le dessin laser est caractérisé par un point unique se déplaçant à très haute vitesse soumis à de légères variations, il a ainsi la particularité de réellement "dessiner" l'image (vectorielle) contrairement aux images pixelisées (bitmaps) diffusées par nos écrans.
Bertrand Planes realized this travel diary during a 3 weeks solo trip to the extreme north of Japan, in Hokkaido, on the island of Rebun and on the island of Rishiri by forcing himself to use a laser projector.
The laser technique in its most common form limits the number of details that can be displayed to about 60 points and the number of colors to 7. Thus, this technique requires weighing each line and requires a particular effort of optimization. Beyond the desire to submit a natural landscape to the technical constraints of this device, the artist's choice also fell on this medium because the laser drawing is characterized by a single point moving at very high speed subject to slight variations, it has the particularity of really "drawing" the image (vector) unlike the pixelated images (bitmaps) broadcast by our screens.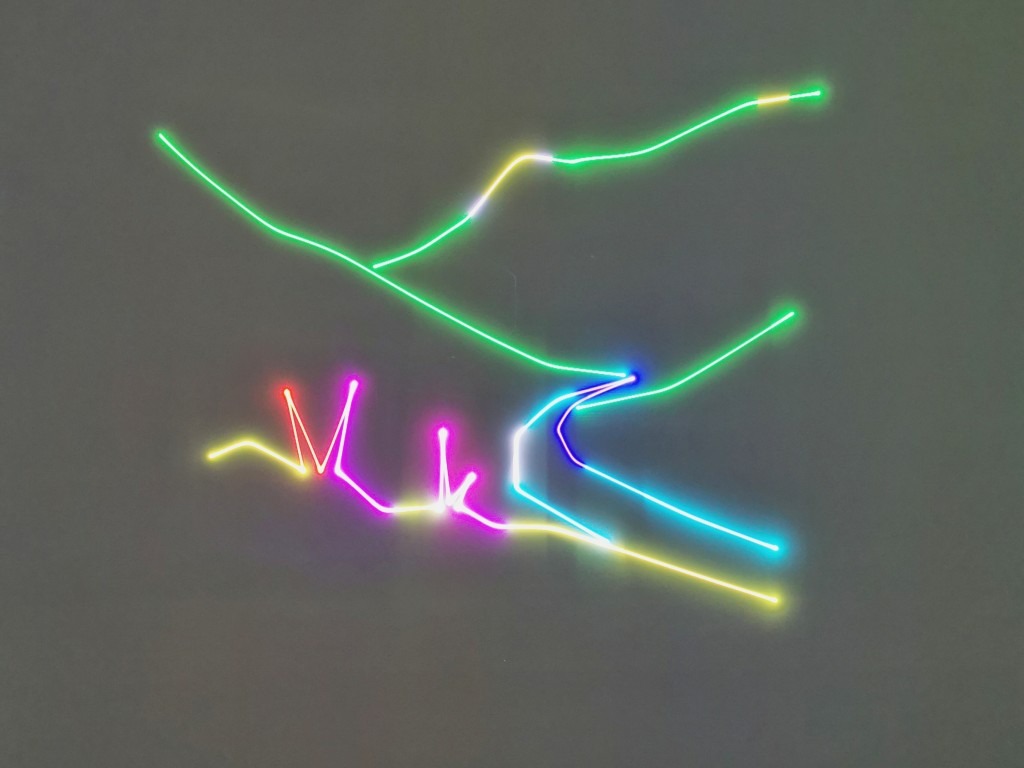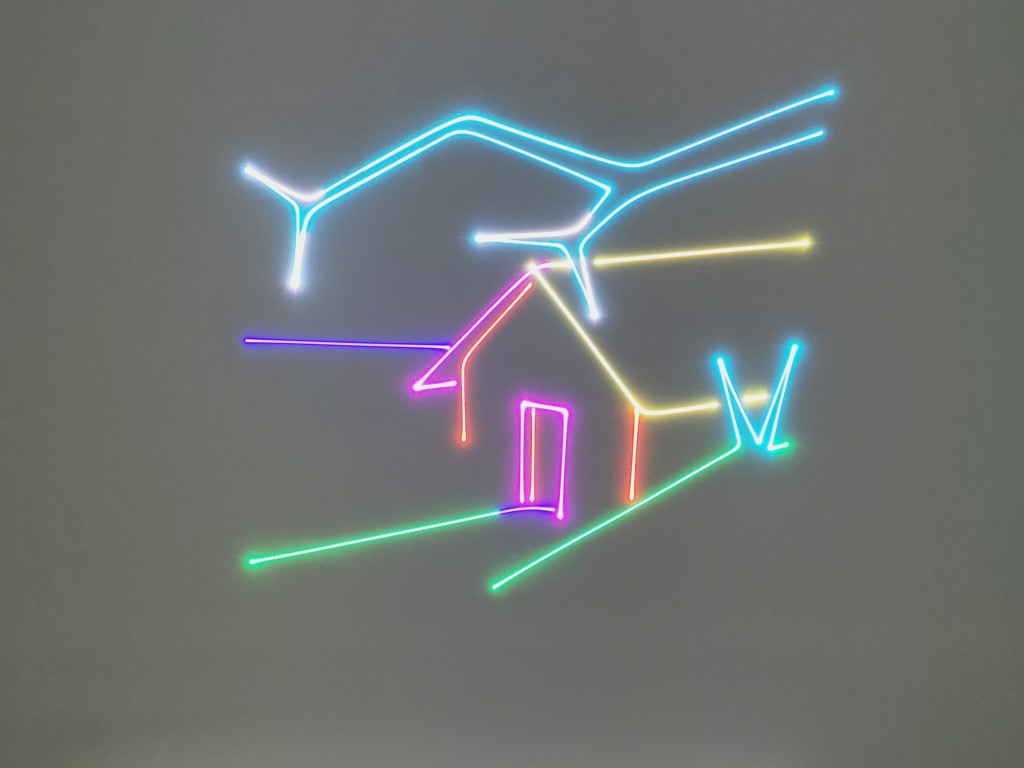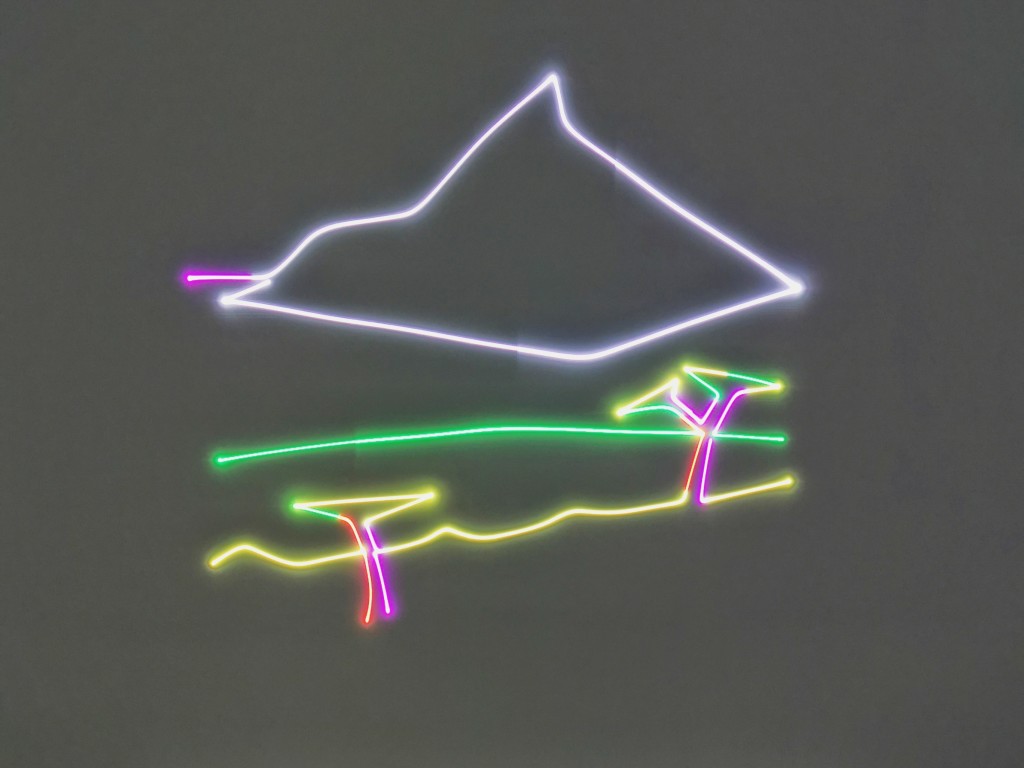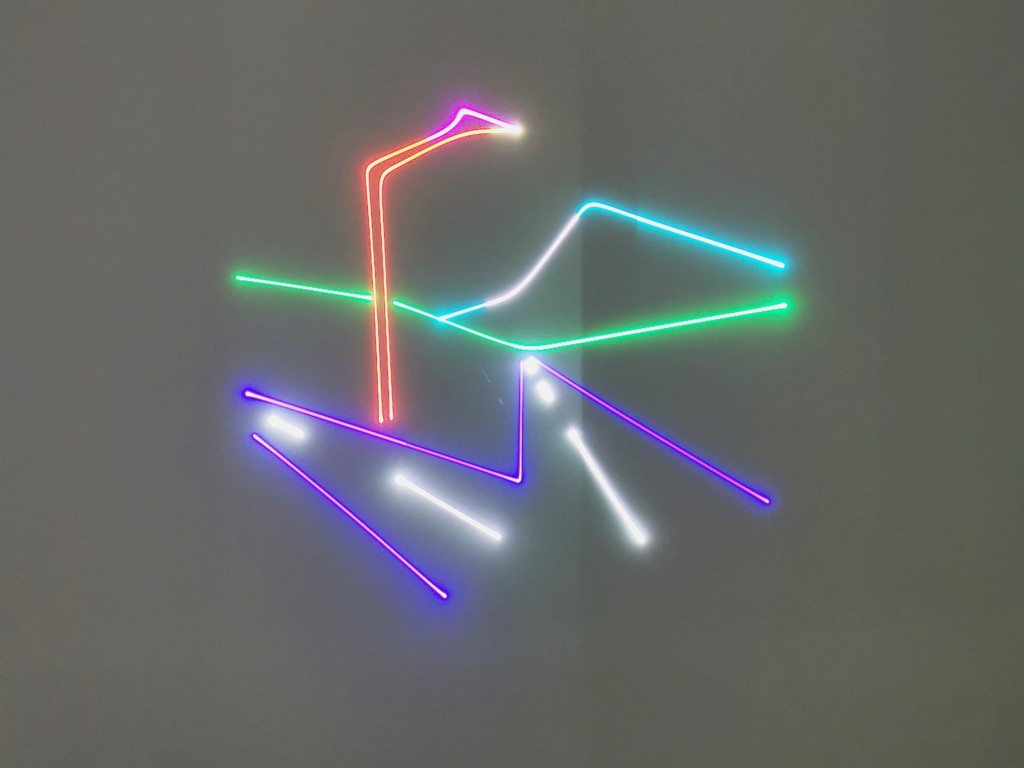 Exhibited at:
Ososphere, Strasbourg, 2022
Partie Commune, Paris, 2021
Wild Project, Biella, Italie, 2020
Wild project, Paris, 2019
Gal. Laurence Bernard, Geneva, 2018