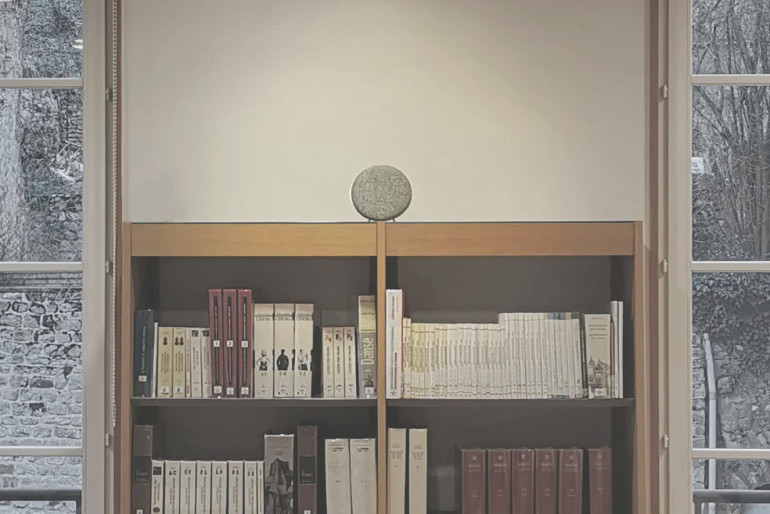 The Silence of Noise
Médiathèque Jean Macé
Château-Thierry, 2020
modified speaker with mp3 player, sound file loop.
Dans le silence d'une bibliothèque, les bruits parasites produits par la présence humaine (éternuements, bruits de pas, de chaise ou de pages qui se tournent…) sont enregistrés puis mixés entre eux. De ce mélange résulte une soupe sonore s'apparentant à un bruit "blanc", bruit neutre qui en plus de favoriser la concentration couvre les bruits ambiants. Le résultat est finalement diffusé dans la salle de lecture d'origine par une enceinte spécialement modifiée.
In the silence of a library, the parasite noises produced by the human presence (sneezes, footsteps, chair or page turning noises…) are recorded and mixed together. From this mixture results a sound soup similar to a "white" noise, a neutral noise which in addition to supporting the concentration covers the ambient noises. The result is finally diffused in the original reading room by a specially modified speaker.