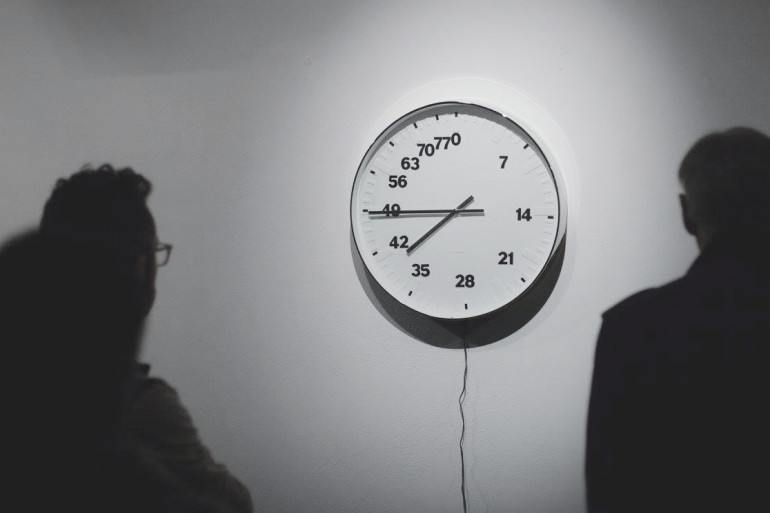 Life clock #3
Laps, Nuit Blanche
Carreaux de Cergy 2015
Life Clock 3 est une horloge dont le mécanisme est ralenti 61320 fois afin que l'aiguille des heures effectue un tour de cadran non pas en 12h mais en 84 ans, soit l'espérance de vie à la naissance des femmes nées l'année de la création de l'oeuvre.
La version 3 de cette pièce à la différence de Life Clock 2 est caractérisée par ses subdivisions: basées sur notre perception de temps qui semble s'accélérer avec l'âge.
Life Clock 3
A clock designed to be worn by people for their whole lifetime, adjusting to biological time and life expectancy. The mechanism has been slowed down 61.320 times so that it takes 84 years – instead of 12 hours – for the hour/year hand to make one revolution. The position of numbers on the quadrant exemplifies the perception of time speeding up in the later years of life.