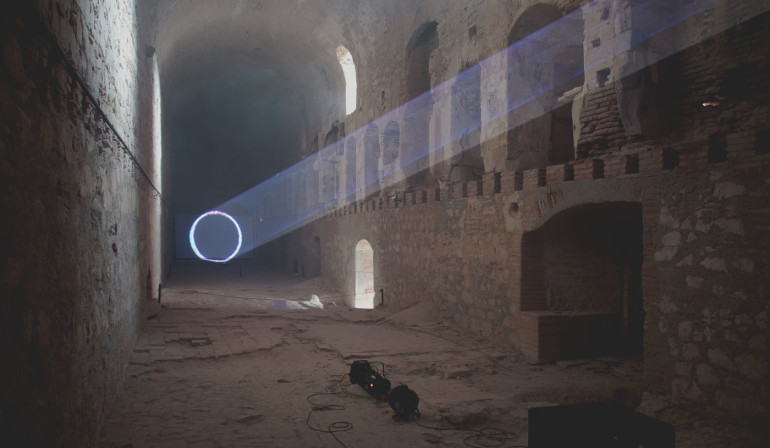 Kumano Kodo Logic
Journées du Patrimoine
Forteresse de Salses 2017
Computer, arduino, laser projection
Kumano Kodo est le nom d'un pèlerinage japonais effectué par l'artiste lors de sa résidence de recherche à la villa Kujoyama en 2017. Cette installation reprend les principes de la méditation qu'il a pratiqué dans un temple de Kyoto auprès d'un jeune moine.
Ici la projection lumineuse constituée d'animations résultantes de "bugs" des projecteurs lasers, disparait quand le spectateur entre dans la pièce.
Kumano Kodo is the name of a Japanese pilgrimage made by the artist during his research residency at Kujoyama Villa in 2017. This installation takes up the principles of meditation that he practiced in a temple in Kyoto with a young monk.
Here the light projection made of animations resulting from "bugs" of laser projectors, disappears when the viewer enters the room.