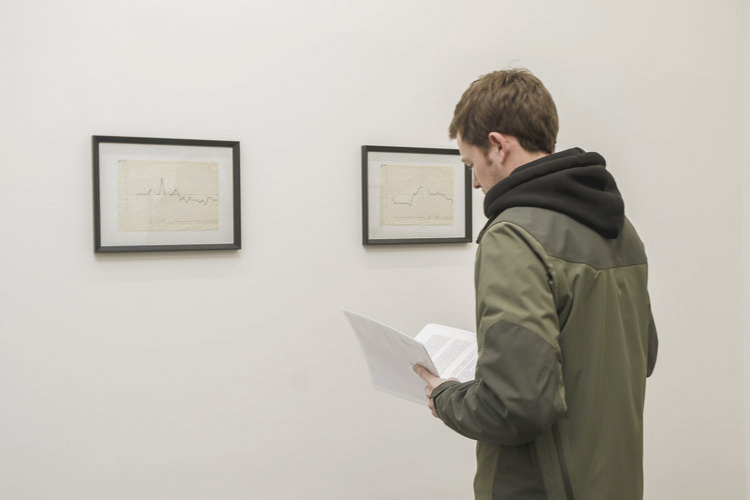 Abîmes et sommets
gal. Laurence Bernard
Geneva 2018
variable technique on paper
Bertrand Planes a élaboré une échelle d'humeur allant de 0 (suicide) à 10 (état extatique). Afin d'isoler d'éventuels cycles et de chiffrer une moyenne sur une longue période il a pendant deux années associé son humeur de chaque jour à la valeur correspondante.
A l'issue de l'expérience il a isolé un cycle d'environ 28 jours et une moyenne de 5,1/10.
Travail en cours.
Bertrand Planes developed a mood scale ranging from 0 (suicide) to 10 (ecstatic state). In order to isolate possible cycles and to calculate an average over a long period of time, he associated his daily mood with the corresponding value for two years.
At the end of the experiment he isolated a cycle of about 28 days and an average of 5.1/10.
Work in progress.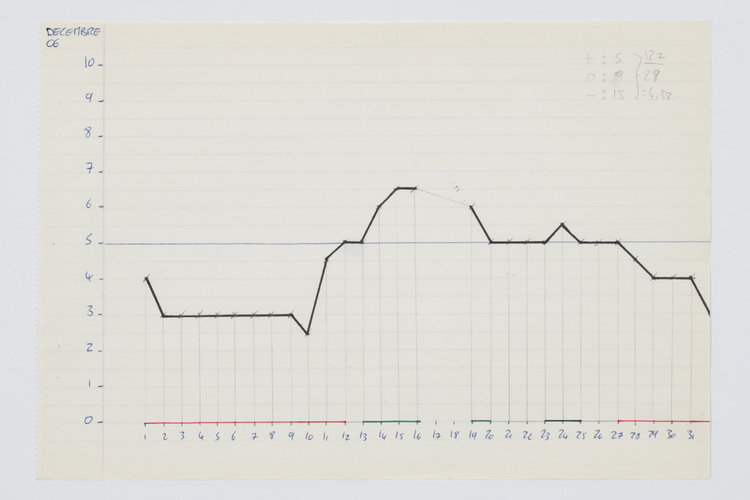 Decembre 2006, Galerie Laurence Bernard, Abimes et sommets, Genève 2018.